Michael Brody-Waite (@mikebrodywaite) joins us to discuss how a life of Rigorous Authenticity can lead to genuine leadership, improved team effectiveness, and higher overall success.  His Mask-Free Program, a system built on three principles inspired by his recovery from drug addiction, lays out a system that anyone can follow for concrete results.
Michael Brody-Waite is an award-winning CEO, tech-startup entrepreneur and recovering drug addict. In 2009, Brody-Waite left a Fortune 50 company to co-found and lead InQuicker, a healthcare SaaS company that allows patients to self-schedule appointments. His leadership grew the organization exponentially and landed InQuicker a spot on the Inc. 500 list of Fastest Growing Private Companies. In 2015, InQuicker was sold to a publicly traded company.
In the time since InQuicker went public, Brody-Waite has made a name for himself as an untraditional leadership coach. He credits his success to the tools he learned in the 12-step program, and now teaches others how to lead his Mask-Free Program. His unique views are captured in his TEDx Talk, "Great Leaders Do What Drug Addicts Do," which has been viewed more than one million times. Brody-Waite's first book, Great Leaders Like Drug Addicts, is now available for purchase.
https://michaelbrodywaite.com/
Instagram: @michaelbrodywaite
Twitter:@mikebrodywaite
Facebook:@michaelbrodywaite
Talk With Gary Directly On How Rabine Can Help Grow Your Business!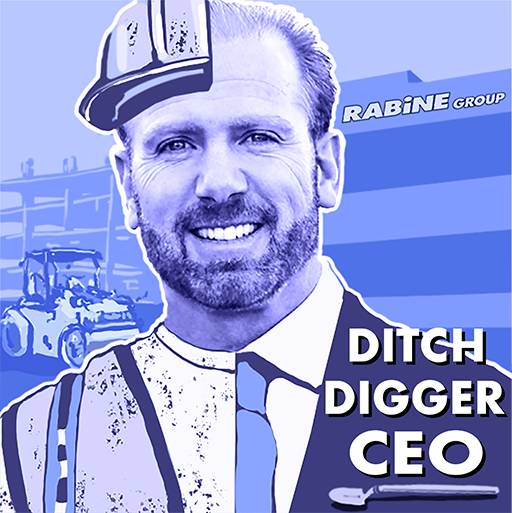 Rabine has over 39 years of experience in exterior facilities management. We've performed work in all 50 states, and are valued partners with some of the country's largest brands. We pride ourselves on quick turn-arounds, minimal disruption for your business, and our reputation for reliable, quality service. We offer turn-key solutions facilities. We have on-staff engineers. We've seen it all. We do it all. Innovation and technology are what make us tick.