Daniel Porcaro has spent the past 33 years growing and developing four companies. Growing companies is his passion. Dan grew all the companies mostly through organic growth with very few acquisitions. He is passionate about long-term revenue and profit growth through the development and execution of a strategic plan and the development of a strong culture.
Currently, Dan is the Managing Partner of Porcaro Stolarek Mete Partners LLC (known as PSM Partners). Founded in January of 2015, PSM offers IT consulting and talent acquisition services to small and mid-sized firms in the Chicago area. As of January 2020, PSM employed 73 consultants and 300 clients. Dan started the firm with his Partners and close friends Mike Mete and Dave Stolarek to grow PSM into the firm it is today. PSM certainly would not have been nearly as successful without them.
From 1998 through 2012, Dan founded and ran Project Leadership Associates (PLA). PLA was a business and technology consulting firm headquartered in Chicago. With five practice areas -network integration, managed services, software development, business intelligence, and business strategy, PLA was unique for its size. Starting with one employee, Dan grew PLA to 265 people, 50 million in revenue, and 6 offices across the country. PLA was one of the most profitable, successful firms of its type in the country. PLA also had a ten-year period where voluntary turnover was less than 2%. Additionally, Dan is proud to say that PLA never lost money in any month of its existence under his tenure. Dan sold PLA in 2012 to a private equity firm.
Prior to founding PLA, Dan was a partner in Workgroup Productivity Corporation (WPC). WPC was a Lotus Notes consulting firm. Dan was asked to join WPC as an equity partner to grow the firm, nationalize its services, and find a buyer. He accomplished the growth plan over a 3- year period (growing revenues by 65%) and found a buyer for the firm. After this transaction, Dan left to start PLA.
Prior to WPC, Dan was an Executive Director and Partner at Lansystems. Headquartered out of NY, Lansystems was a nationwide network integration firm with an east and west coast presence. Dan started the central region for Lansystems and quickly grew it from 2 to 60 employees while becoming the most profitable region in the country for the firm. Lansystems was sold in 1994.
Talk With Gary Directly On How Rabine Can Help Grow Your Business!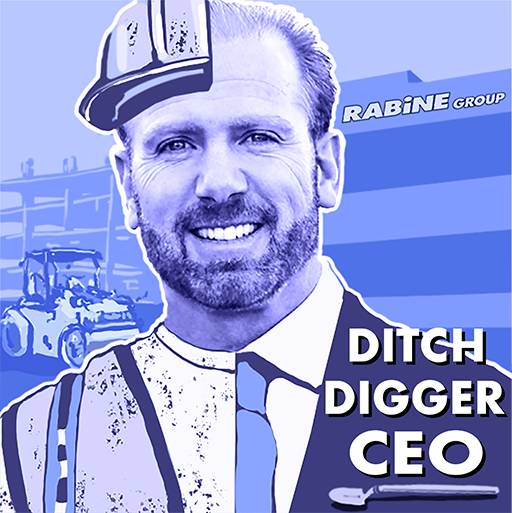 Rabine has over 39 years of experience in exterior facilities management. We've performed work in all 50 states, and are valued partners with some of the country's largest brands. We pride ourselves on quick turn-arounds, minimal disruption for your business, and our reputation for reliable, quality service. We offer turn-key solutions facilities. We have on-staff engineers. We've seen it all. We do it all. Innovation and technology are what make us tick.