The "Ditch Digger CEO" is a podcast for trailblazers. It's about climbing to the top of the ladder no matter where you start. It's for those with big, bold ideas who want to learn from the experiences of some of the most successful people in the world. This is a show about those who grow their businesses from nothing to million- or even billion-dollar enterprises.
Often beginning their journey in 'dead-end' jobs, as single parents, or working multiple part-time gigs with only their grit and work ethic to work with.
Our guests are shining examples of success against the odds that want to share all the secrets of how they achieved their incredible success. With Gary Rabine (of Rabine Group) and Quinton James (of True Mentors) as your hosts, this is an inspirational business podcast that gives relatable, actionable, real-life advice from trailblazers that have been there.
Gary and Quinton bring their tough questions, fresh perspectives, and business-savvy to the podcast's spirited dialogue on how to get ahead in whatever industry you are in.
Our goal is that these tips and mindsets will encourage you to turn your dreams into ambition, making your situation a little more enjoyable, profitable, and at the very least, wildly successful.
Our guest lineup includes some extremely exciting and inspirational personalities, including the founder of Jimmy John's, the co-founder of RedBox, sports stars & legends, and so many more.
Launch yourself forward with Ditch Digger CEO.
Talk With Gary Directly On How Rabine Can Help Grow Your Business!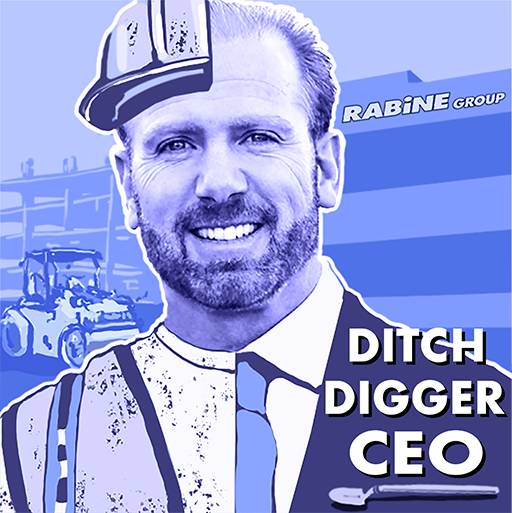 Rabine has over 39 years of experience in exterior facilities management. We've performed work in all 50 states, and are valued partners with some of the country's largest brands. We pride ourselves on quick turn-arounds, minimal disruption for your business, and our reputation for reliable, quality service. We offer turn-key solutions facilities. We have on-staff engineers. We've seen it all. We do it all. Innovation and technology are what make us tick.