Barry Schlouch is Co-founder and President of Schlouch Incorporated, a 270-person site design and construction firm headquartered in Blandon, Pennsylvania, USA. He is the author of the book "Excellence In Construction,"a speaker, consultant and mentor to both businesses and individuals interested in achieving excellence in business and life.
Schlouch Incorporated provides site construction services throughout Pa & surrounding states. Our services include site design, survey, excavating, utilities, concrete & paving for commercial, residential, energy, & public sectors. Schlouch performs $65 million in annual revenues, employs 270 talented team members, and owns 175 pieces of heavy construction equipment.
Barry and Deb Schlouch founded Schlouch Incorporated in 1983 in the basement of their home in Berks County, Pennsylvania to do excavating and utilities. They didn't own any equipment at the time and had no firm jobs on the books. Schlouch's first job in 1983 was a $15,000 assignment to prepare a site for Wendy's Restaurant in West Reading. Since then, they have gone on to add design, survey, blasting, concrete and paving. Their vision and confidence was the beginning of what has become one of the leading total site preparation specialists in Eastern Pennsylvania.
Today, Schlouch is a company with 275 employees and 300 plus pieces of equipment including 150 pieces of heavy equipment. The company enjoys repeat business from most major local and regional owners, developers and contractors as well as from many national firms handling construction management in the area. More than 60% of Schlouch's business each year comes from repeat customers, a testimonial to Schlouch's quality work, on-time performance and competitive pricing.
Schlouch has never lost sight of its roots. While the company receives many multi-million dollar contracts each year, Barry and Deb are proud to say that their firm still does excavation for basements and small residential and commercial projects and has a skilled team with their own equipment just to handle those tasks.
Talk With Gary Directly On How Rabine Can Help Grow Your Business!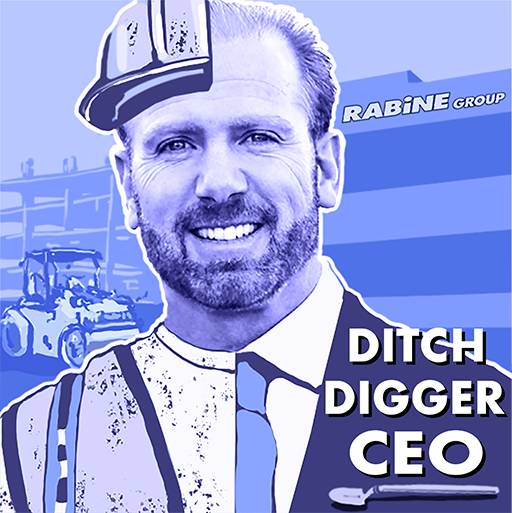 Rabine has over 39 years of experience in exterior facilities management. We've performed work in all 50 states, and are valued partners with some of the country's largest brands. We pride ourselves on quick turn-arounds, minimal disruption for your business, and our reputation for reliable, quality service. We offer turn-key solutions facilities. We have on-staff engineers. We've seen it all. We do it all. Innovation and technology are what make us tick.